Partial & Complete Dentures all you need to know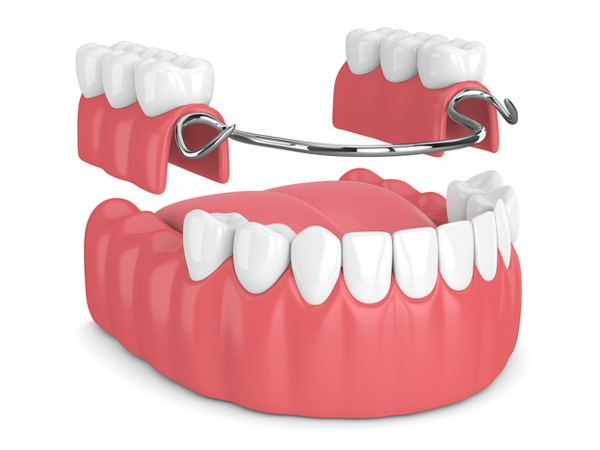 Whether you are considering getting dentures, already have them, or know someone with them, it's very likely that you may have some questions about them. What follows is information on what dentures really are, what kind of care they require, and how dentures can improve your oral health. so we need to understand and take care about the oral health.
Dentures are artificial teeth and gums that are formed to your mouth and created by your dentists to replace lost or removed natural teeth. Dentures can either be full or partial, meaning they can either replace all teeth on either the top or bottom gum line, or just a few that are missing. Regardless of what kind of dentures you may need, they will be custom designed to fit your mouth, and visually matched to your existing teeth. We looses our teeth as our gums becomes weaker so it's important to take care.
The artificial teeth that make up dentures were made out of porcelain or plastic, but more modern dentures are generally made out of a hard resin. The materials used to make denture teeth are known to be more fragile than natural teeth and can easily chip or crack if dropped. This material also wears down much quicker than natural teeth and thus must be replaced with a new set of dentures every five years or so.
Partial Denture
Partial dentures are often used instead of other tooth replacement methods when the surrounding natural teeth are not strong enough to support structures such as dental bridges, or when more than one or two teeth are missing.
The partial dentures are fitted to the part of the gum line that they will sit on, and fasten to nearby natural teeth to keep from falling out of place. They are not permanently fastened, however, and can be easily taken out at any time for cleaning and while sleeping.
Complete Denture
Full dentures, otherwise known as complete dentures, are dentures that replace all of your natural teeth. You can have them fitted for your top or bottom gum line, and are held in place by suction and/or the help of an oral adhesive. Just like partial dentures, they are easily removable.
so if you need  denture treatment then just go to book an appointment  on our website www.whitemiracles.com and schedule your appointment.
if you have any queries then you can also write us at info@whitemiracles.com.
Dr. Praveen Kumar  Rai
Functional & Cosmetic Dentist
+91-9935-641-340