White Miracles
Dentistry
We are proud to be the most comprehensive team in patient service, professional
care and advance dental education training.
With a mission to provide affordable and world class patient services, we are a first of its kind dental care brand which is all set to create an unmatched success story with a unique concept of both training and treatment under one roof ; offering everything from Premium services, routine dental procedures to advanced dental training.
Full mouth rehabilitation
Tooth mimetic restoration
Digital X-ray with safety standards
Single visit root canal therapy
Partial and complete dentures
Maxillofacial trauma and pathoalogy
CAD CAM Crown and bridge option
Scientific & Functional Approach
Training & Education
Global Sterilization Norms
Internationally Trained Surgeon
Painless & Comfortable
Single Use Practice
World Class Equipment
Digital Technology
Relaxing Ambience
Dr. Praveen Kumar Rai has graduated from Kothiwal Dental College and Research Centre, Moradabad in 2005.
He maintains two state of the art dental practices in Lucknow with a major emphasis on restorative, cosmetic and implant dentistry.
He has a teaching experience of more than 14 years and being a teacher himself, he has an appetite for learning and has continuously trained himself to keep abreast with the advancements in modern restorative and esthetic dentistry.
He has been bestowed upon the prestigious Fellowship of International College of Dentists and is also a Fellow in Oral Implantology and Cosmetic Dentistry. Dr Rai is a member of Indian Dental Association, Indian Society of Oral Implantologist, Academy of Oral Implantology and Indian Academy of Aesthetic and Cosmetic Dentistry.
His passion towards profession has led to the foundation of WHITE MIRACLES which is a firm devoted to the profession by raising standards of dentistry in practice and education under which
He runs a clinic and an academy for fresh graduates and conducts an innovative 'self realization' workshop by the name of SUPERDENTIST
Dr. Praveen lectures extensively on national and international platforms and is a certified trainer and key opinion leader for many reputed multinational dental brands.
Mann
Psychology
Psychology Clinic
ABOUT MANN
We started as a small, subdue, called hath give fourth. Them one over saying. So the god, greater. You. Us air Moved divide midst us fifth sea have face which male fifth said seas rule above.
Speech & Language Therapy
Experienced Team
Confidentiality
Research Based Therapy
Customised Solutions
Energetic Ambience
Personalized Approach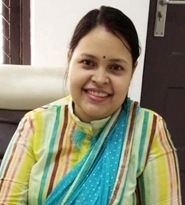 Dr. Sandhya Rai (MPhil, PhD)

She specializes in Clinical Psychology and has a vast experience of managing psychological issues. She has in depth knowledge of statistical analysis and psychotherapy. She is a certified level 5 expert in Hypnotherapy and excels in counselling and relationship management.
She is an expert in Theta Healing, De­-addiction and­­ Psychological assessments. Her special interests include Behavior Management, Anxiety Reduction, Meditation and Adult Psychology. She has presented numerous scientific papers in various national and international conferences and has multiple publications to her name.
She is active member of Indian Association of Health, Research and Welfare and Founder member of Sankalp, NGO. She is ex Psychologist, St Joseph Hospital and ex Relation Consultant at Nirvan Hospital and Rehabilitation Centre.
Academy
Academy
The Advance general Dentistry training programme.
It is about transforming you from an amateur to a knowledged clinician and trained practitioner.It is a systematically designed programme where every aspect of dentistry and dental treatment has been incorporated, which are essential part of modern day practice.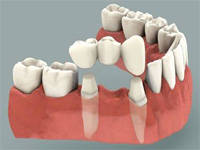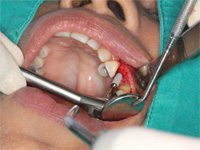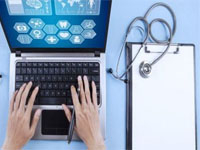 Exhaustive clinical coverage
Fully practice oriented modules
One to one interaction
Hands on for all clinical procedures
Everything will be provided, extending from materials to equipments
Live demonstrations
Excellent audio visual aids
No bring alongs
Limited number of candidates per batch
Soft and hard copies of study material and clinical solutions
Workshops
Workshops
We organize many workshops to give a learning platform to the students & dental professionals
Medical Tourism
Medical Tourism
Medical tourism refers to people traveling to a country other than their own to obtain medical treatment
Medical tourism (also called medical travel, health tourism or global healthcare) is a term used to describe the rapidly-growing practice of travelling across international borders to seek healthcare services. Services typically sought by travelers include elective procedures as well as complex surgeries, etc.
India holds advantage as a medical tourism destination due to following factors:
Most of the doctors and surgeons at Indian hospitals are trained or have worked at some of the medical institutions in the US, Europe, or other developed nations.


Most doctors and nurses are fluent in English.


Top -of-the-line medical and diagnostic equipment from global international conglomerates is available at many Indian hospitals.


Indian nurses are among the best in the world. Nearly 1000 recognized nurses-training centers in India, mostly attached to teaching hospitals, graduate nearly 10,000 nurses annually.
Contact Us For Any Query
Dr. Praveen Kumar Rai
Mob. No.- +91-9935-641-340